The project exhibition called Modern Silk Road jointly organized by ders BELGELİĞİ (the students of Marmara University, Atatürk Faculty of Education, Department of Fine Arts, Department of Art&Craft Teaching, H. Avni Öztopçu's atelier students and graduates) and the students of Taipei National University of the Arts; is opened on May 2, 2019, at the Ink Painting Gallery in Taipei National University of the Arts, Taiwan.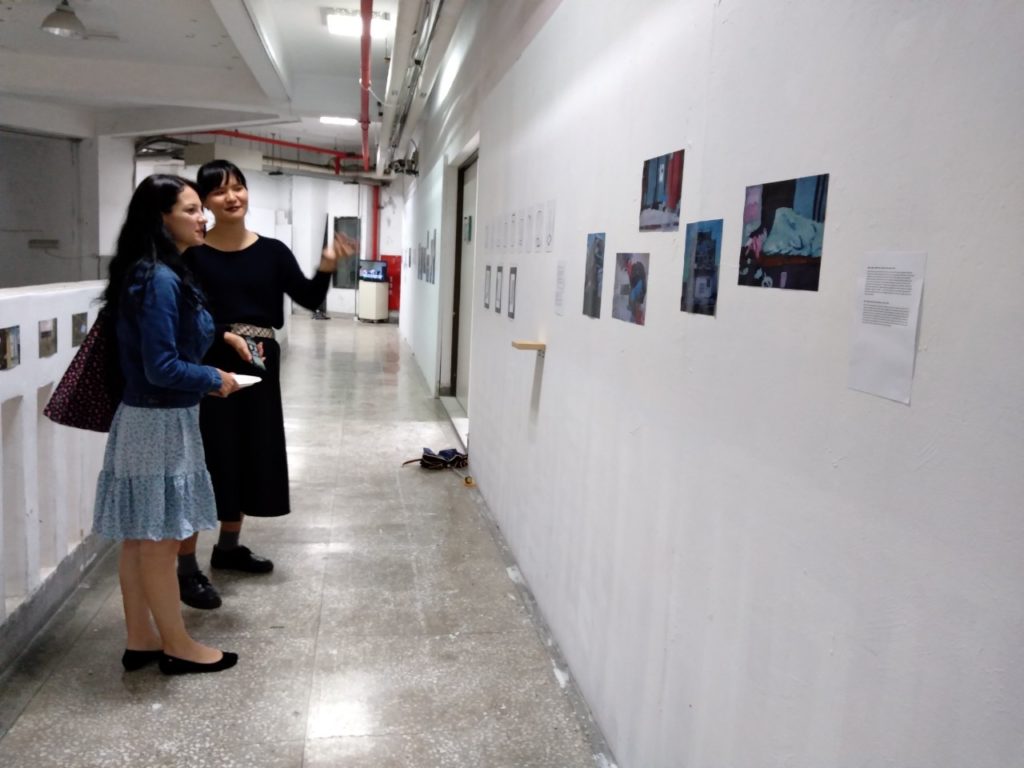 The aim of the Reconstruction of Cultural Objects exhibition is to create a bridge between these countries and to create a cultural interaction area.
An exhibition of original works of students and alumni using different techniques such as painting, photography, video and collage can be seen at Ink Painting Gallery until May 10, 2019.
"MODERN SILK ROAD" 
Modern Silk Road project aims to create an intercultural interaction between fine art students living in Turkey and Taiwan. The project, where participants from both countries come together on a specific date and create a joint exhibition, covers an intercultural process. This process is a long-term sharing and communication process where participation and sharing the process is at the forefront, rather than the final works and results achieved. With the way "Modern Silk Road" called by students; even if the distance between the two countries is more than 8000 kilometers; they aim to communicate with each other, to overcome the existing geographic barriers, to reach more information, to discuss, to share and to create, by using technological opportunities.
Participants aim to gain a universal perspective by trying to understand different cultures and objects of these cultures by trying to expand their perspectives. The project, for students and graduates, through the use of technological means; creating opportunities for collaboration and learning. In short, the participants construct their own common cultural processes.
PROJECT EXHIBITION: 
"RE-CONSTRUCTION OF CULTURAL OBJECTS" 
Participants, as the main concept of transfer; based on objects, materials, traditions and behaviors of culture; within their cultural background, they interpret and rebuild them in their own language. In the exhibition, in addition to different cultural objects such as architectural objects, masks, temples, musical instruments; there are also works which focus on behaviors such as life styles and belief systems, attempts to rebuild them. In some works, themes such as freedom, life and death are conveyed to the audience through a universal perspective.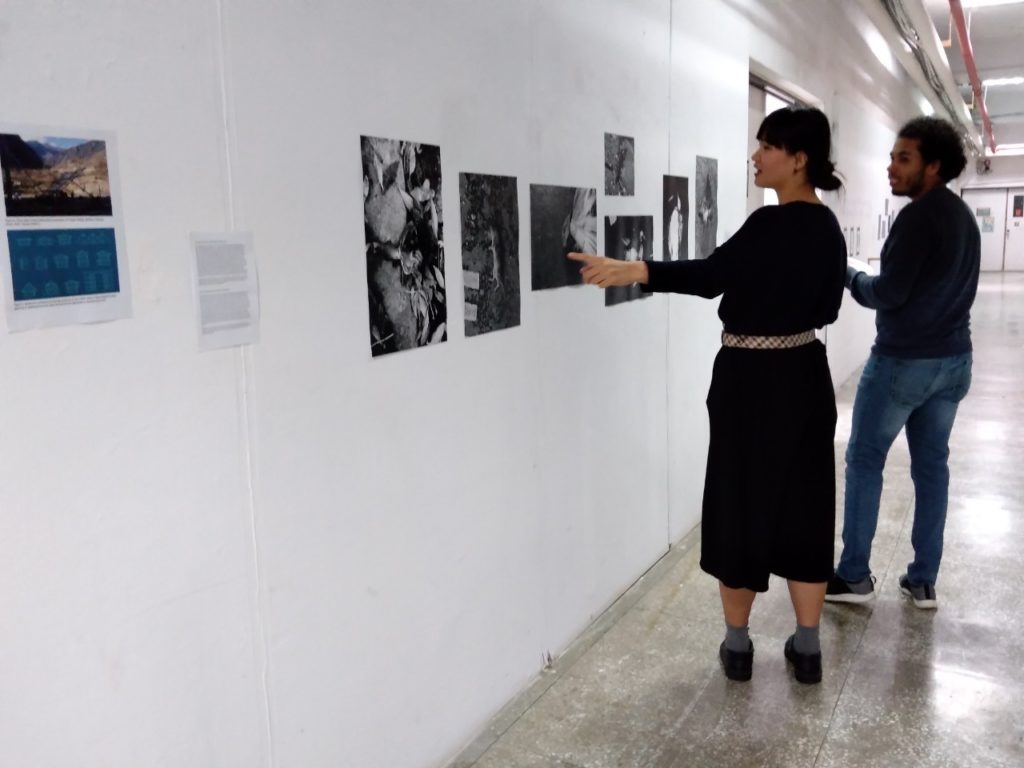 "ders BELGELİĞİ aims to create an educational interaction area"
With the projects it produces, ders BELGELİĞİ aims to increase our contact with the objects around us and to create opportunities for personal experiments. With overseas exhibitions, it aims to transform the Archives Exhibitions that is held every year in the department and the exhibitions carried other educational institutions in Turkey, to an international dimension. With this goal, it is striving to create an educational interaction areas by providing the visibility to art education students and graduates living in Turkey, in educational institutions located abroad. In short, ders BELGELİĞİ strives to stay open to the world, to see and interpret the form of nature with our own eyes, to develop creative and critical aesthetic attitudes.
In 2016, ders BELGELİĞİ opened its first international exhibition at Jan Evangelista Purkyne University in Czech Republic and transformed the works of students and alumni to an international level. This year (2019), it opened its second exhibition called Paper Out, which included original works on paper, instead of the works selected from the archive, like the previous exhibition at the same university. It will open an exhibition in the May-June period, which aims at educational sharing and reflects the working system of the atelier at Justus Liebig University in Giessen, Germany. The opportunity of students to express themselves in the international arena also opens up new horizons for students and alumni working in this field and expands the scope of the ders BELGELİĞİ.
ders BELGELİĞİ takes place at the atelier of H. Avni Öztopçu within the Art & Craft Teaching Department of Marmara University, Atatürk Education Faculty, has been carrying out works by students to archive the educational process since 1998. It opens the documents of this process to the audience with the exhibitions that is opened every year in the department and the exhibitions in other educational institutions since 2005. . It aims to support art education with the working groups of different sections by investigating the relationship between painting and different fields such as nature, music, philosophy and literature. Belgelik Ağaçları; one of the sections, collects seeds, grows seedlings and works to increase environmental awareness. Müzik Belgeliği explores the relationship between music and painting and makes music experiments. Felsefe Belgeliği works on arts and philosophy. It aims to create an educational museum where the scope of these studies can be expanded and the documents of the educational processes will be exhibited.
Students and Alumni in the Exhibition
Aslıhan Mumcu
Ayşe Tuğba Durmuşlar
Bahar Coşkun
Çetin Yılmaz
Esra Şimşek
Hamide Aydın
Hasan Mert Öz
Hüseyin Aksoy
Kader Uğur
Özge Yılmaz
Selin Yağmur Sönmez & Tzu Yu Lin
Sinan Orakçı
Şükrü Başkurt
Zehra Üğüten
Zekeriya Ezelhan
Students and Alumni Participating in the Project Process
Aras Yazıcı
Aslıhan Mumcu
Bahar Coşkun
Chou Fang
Çetin Yılmaz
Esra Şimşek
Hamide Aydın
Hasan Mert Öz
Ho, Pin-Yi
Hüseyin Aksoy
Kader Uğur
Lai, Yi-Ching
Melis Vatan
Merve Çifcibaşı
Mina Yaşar
Miss Muscle Muscle
Okay Özkan
Özge Yılmaz
Selin Yağmur Sönmez
Senem Akyüz
Sinan Orakçı
Şükrü Başkurt
Tuba Durmuşlar
Tzu Yu Lin
Yağız Seis
Zehra Üğüten
Zekeriya Ezelhan
Project Coordinators
Selin Yağmur Sönmez
Tzu Yu Lin

Graphic Design

Aras Yazıcı
Bekir Bolat
Text and Editing: Selin Yağmur Sönmez
Author